Hello and welcome to Tip Top Blog Spot – a website to share ideas, tips and topics to help you create a tip top lifestyle!
My Story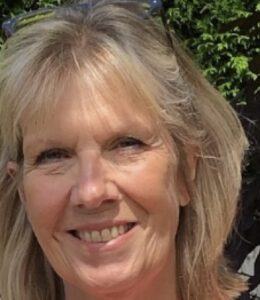 Hi, I'm Lesley. Having spent all of my working life working to build someone else's dreams, it's now time to start building my own! Don't get me wrong, I've enjoyed a fabulous life during my 'working' years – figured out that I didn't much like the 9 to 5 routine, and after working in a bank when I first left school, eventually found my way to a few years with the WRNS (Radar) and loved every bit of the job, lifestyle and camaraderie within service life. A change in life circumstances led me back to the 9 to 5 for a while, which I again ditched in order to become a cabin crew member for 33+ years. I've flown around the world operating on a European and worldwide schedule – loved it all – places to see and explore, people to meet and get to know. It was fab!
Towards the end of my career, I began to imagine what it would be like to work for myself, and in 2012 I bought a franchise and worked part-time as a local area publisher for a wellbeing magazine. This is something I still do today even though the magazine is now a digital newsletter. And the flying, yes, I "retired" in late 2018.
I'd been interested in starting a blog and learning how to build a profitable business through blogging and affiliate marketing, and I've spent a few years searching for the right training and tools to bring this to fruition. I've finally got to a place where I've found some good honest basics necessary to build a successful online business.
So why do I want to share this?
I've been smitten then bitten by lots of "shiny-new-pie-in-the-sky-get-rich-quick-promises" over the years. They have cost me too much money, wasted too much time, and frustrated me no end with their empty promises! I want to help you avoid going down that rabbit hole.
Whatever your stage in life, whether you're still studying and interested in building an online business, stuck in a job you loathe that you don't know how to escape from, whether you want more time at home to be with your children as they grow up, whether you're retired or coming up to retirement and worry that you'll spend your latter years being broke, then this site may just be for you.
Tip Top Blog Spot
If you fancy joining me on this journey then please do – you are welcome.
If you have any questions, feel free to leave them below and I will be more than happy to help you out.
To your continued happiness and success, and the lifestyle you desire!
Lesley Hallows
TipTopBlogSpot
Affiliate Disclaimer: As well as personally using the tools I mention, I am an affiliate for the products too. This simply means that if you were to make a purchase through any of my links, I would earn a commission. This adds no extra cost to you. And I won't be recommending products or services that I don't use myself.